TinySnap: First Month Breakdown Report
This blog post is about TinySnap indie hackers' journey of building, releasing, marketing, and planning in the past month.
TinySnap released the MVP (minimum viable product) version on August 15th, so it's just been a whole month until today. We decided to build in public from the very beginning. This blog post is about the TinySnap indie hackers' journey of building, releasing, marketing, and planning in the past month.
Read this blog entry in Chinese: https://dearroy.com/tinysnap-first-month-breakdown-report/
1. The origin, beta, and release.
The idea of TinySnap was conceived and envisioned by me & Mufeng. I lead the product design and operations while Mufeng squashed the bugs left and right. We two quickly came up with the closed beta version of TinySnap in early August.
After a few days of work prepping content and developing the landing page, we launched the 1st public version on August 15th. 116 commits in total were made for the extension, and we've released 4 versions since the first public version (v0.0.1 to v0.0.4).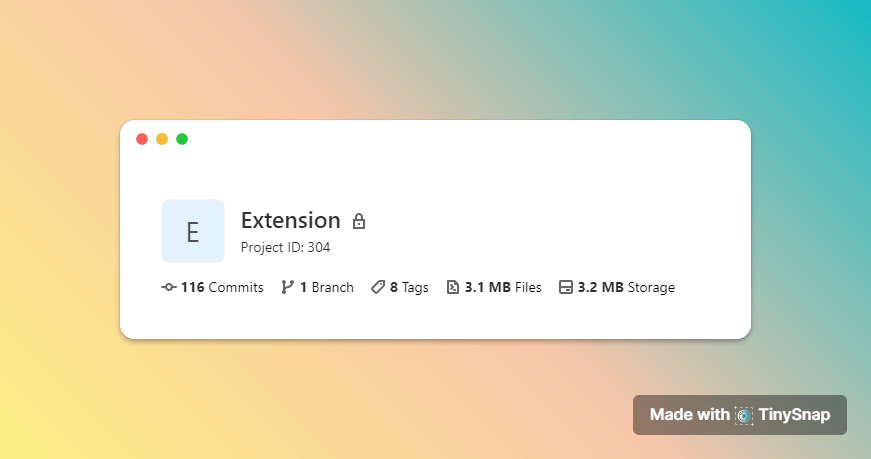 Getting listed on browser web stores was relatively straightforward. We submitted our extension to major web stores and got listed within a few days. Here are the juicy links up for grabs:
PS: Chrome rejected our first submission, it was a permission issue, which we patched, and resubmitted for review. And they approved our listing within a few hours.
2. The 500 installs milestone
On September 10th, TinySnap achieved 500 installs in total. Much thanks to organic marketing and community engagements.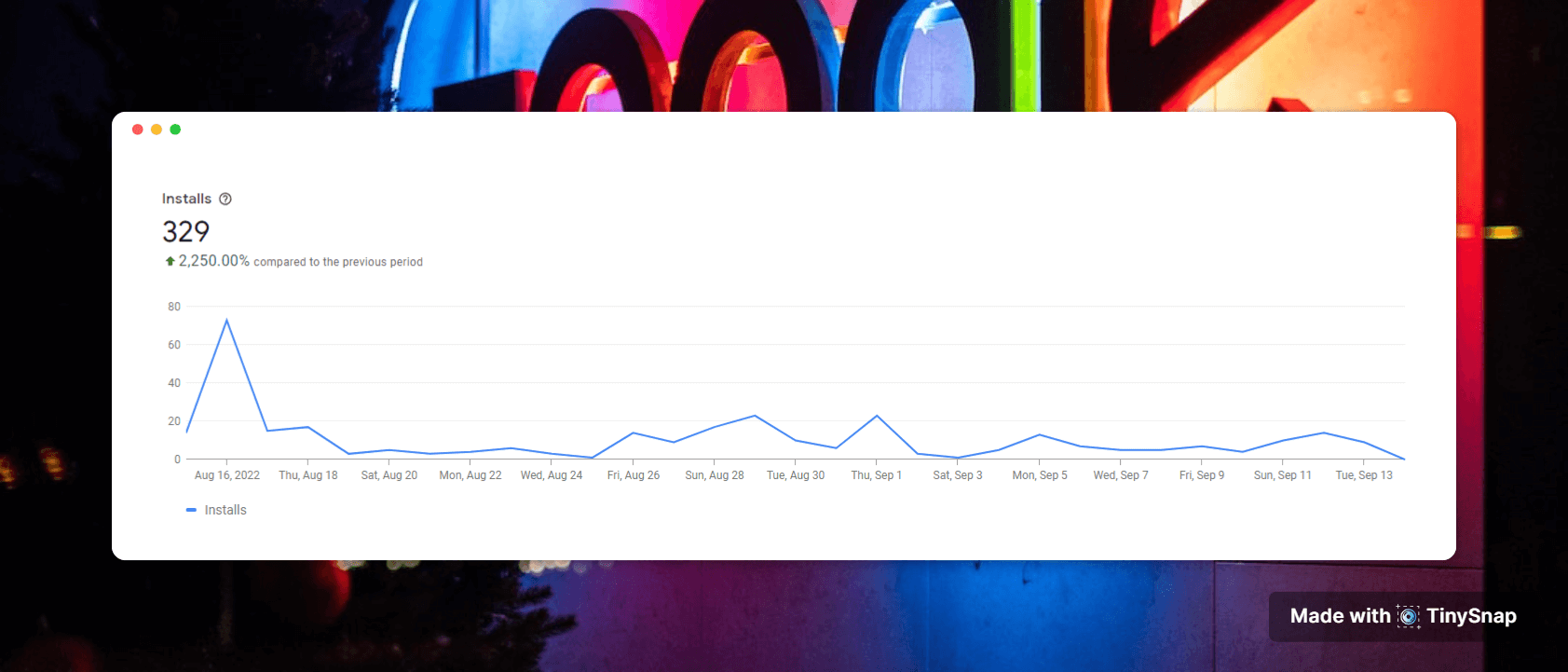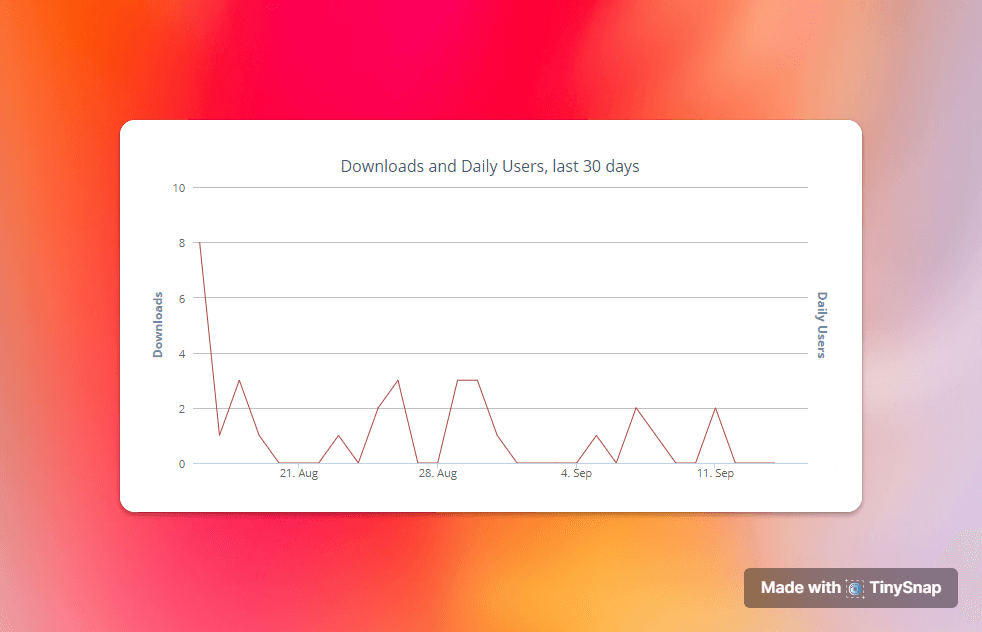 3. Website Traffic
To give privacy and web performance the upper hand, we switched from Google Analytics to Plausible on September 5th. Gotta love that analytics script under 1kb.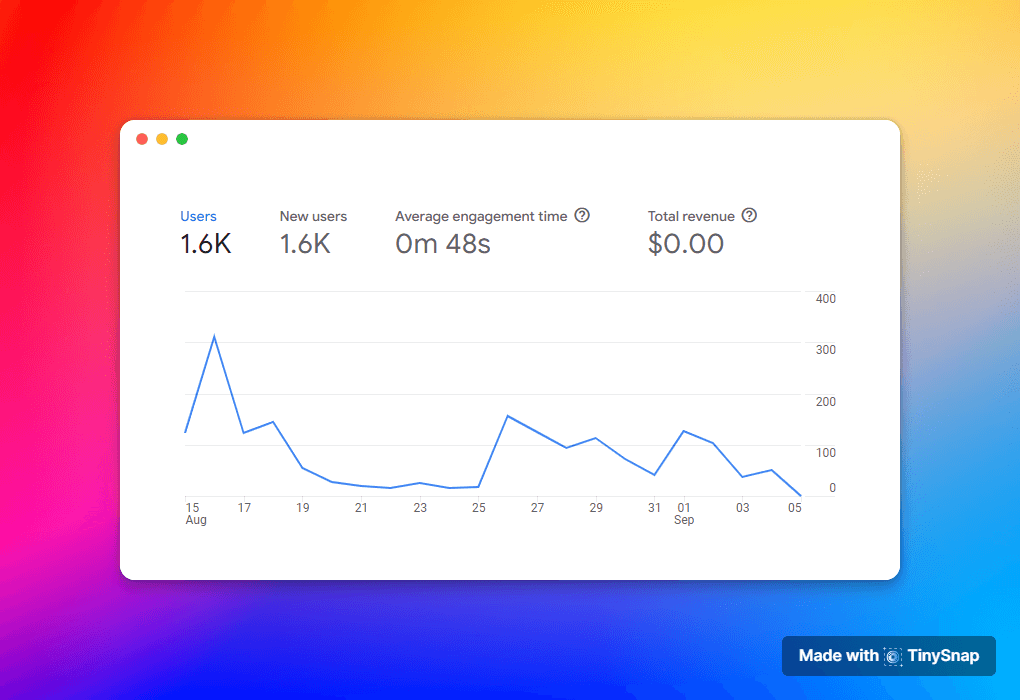 3.1 Top sources
Google remains the top source of our website traffic. We are actively working on SEO, and it is certainly kicking in. The second best source is v2ex.com, a community of start-ups, designers, developers, and creative people in China. We are grateful to other community sites also.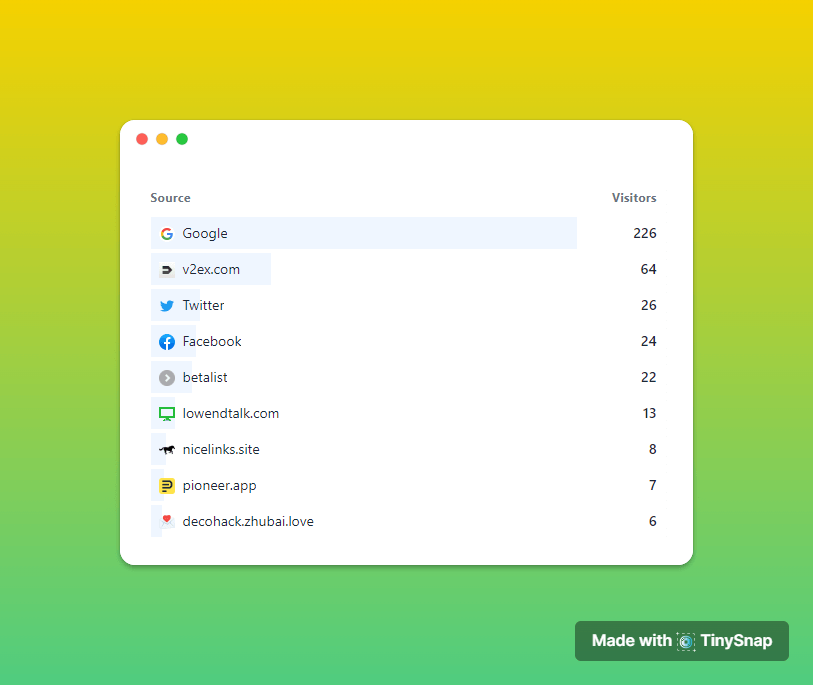 3.2 Top devices
It's good to see that our device-based visits keep in contrast with the global usage share of operating systems. Windows users contribute 46% of our website engagements.
3.3 Top countries
We got more unique users from the United States of America. Followed by India, China, and Brazil. It's great to see a diverse set of the user-base. To ensure a better user experience in Brazial, we have pushed the Brazilian Portuguese locale to TinySnap.app recently.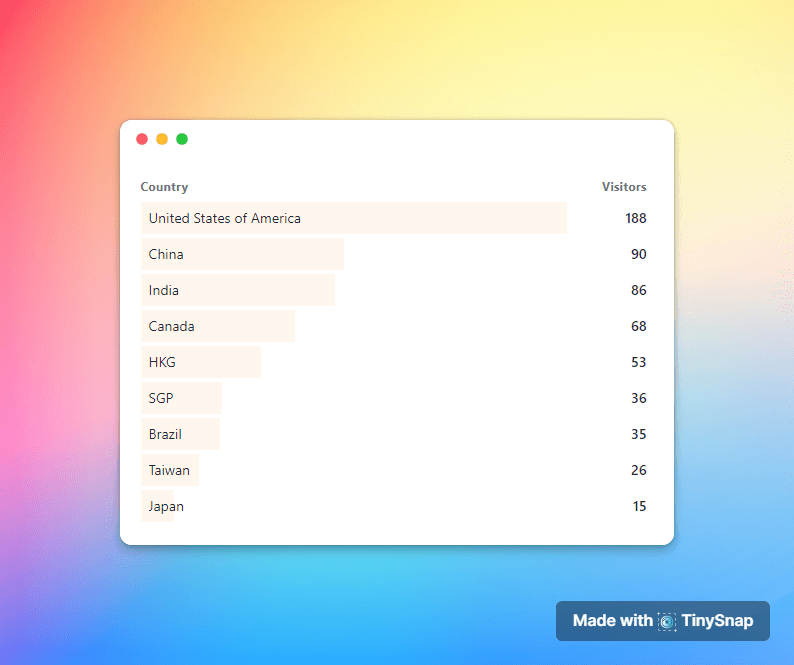 4. User engagement in extension
Right after installing Plausible analytics, we started tracking the extension events of the users who've upgraded to TinySnap v0.0.4. A total of 829 captures were made through TinySnap from September, of which 243 are unique. It's good to see that our users are sharing the snaps actively. The code editor is a relatively new feature we expect to be popular among developers.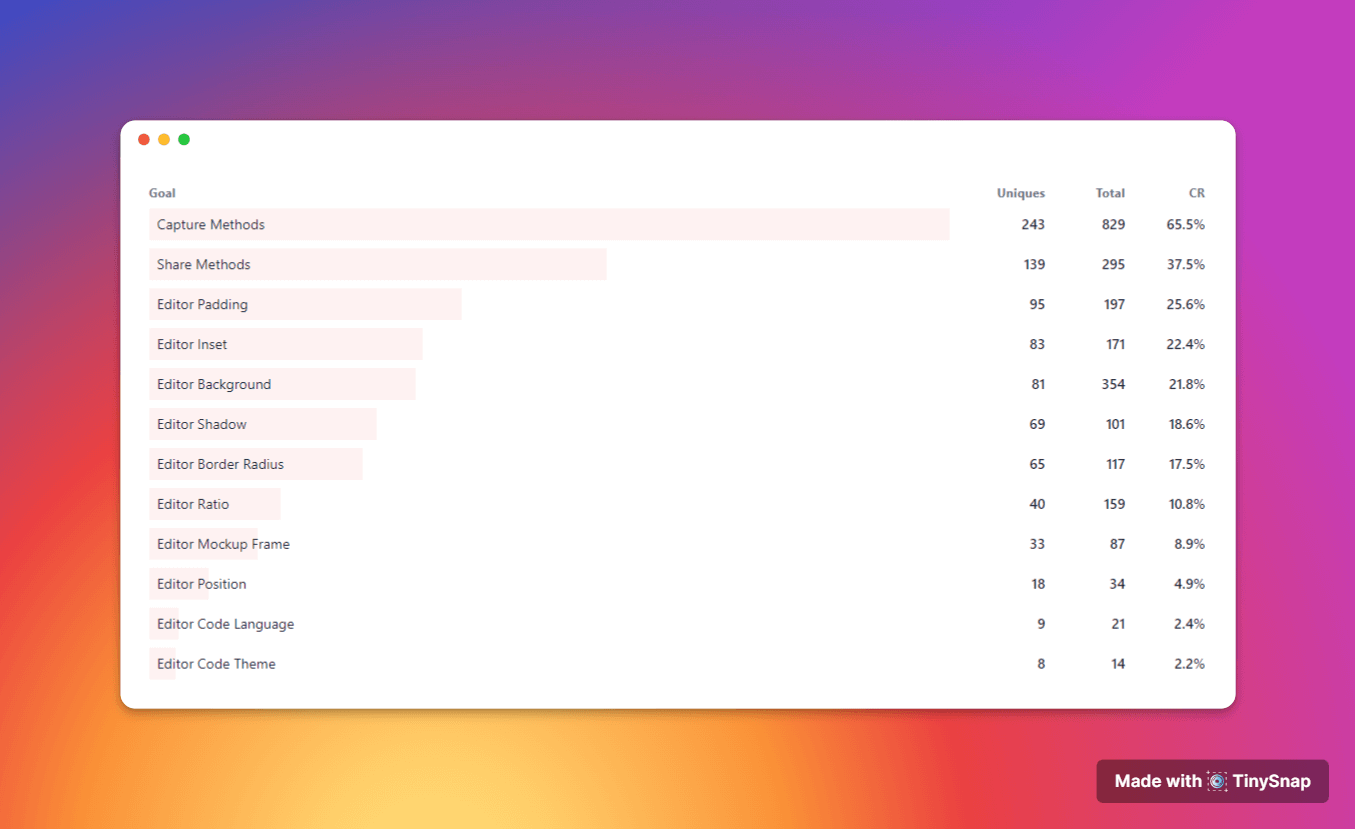 5. Blog posts we made
We chose Ghost CMS for our blog since we already used it for HeyForm, we are accustomed to using it in production with a dead simple interface. It's such a solid platform! A total of five blog posts were published in the last month, and they are:
This is just the beginning. We will keep posting our way of building TinySnap, hoping it might help and inspire newbie indie hackers to develop their products.
6. Languages we support
Apart from en-US, We've added support for a few more languages in September. We implemented Simplified Chinese and Traditional Chinese locales in the early stages. And recently, we added the following locales to production.
7. Twitter Analytics

@TinySnapApp reached 2,867 people since its inception. 8,568 profile visits doesn't look bad either. The Twitter game is a bit slow, but hopefully, we will catch up in the next quarter.
---
Conclusion
TinySnap only sounds tiny in its name. We have worked a lot to reach where we are now. And we sincerely hope our blog posts and monthly breakdown reports will inspire upcoming indie hackers and makers. Please tune in to the TinySnap blog to read our next monthly report in October. Until then, Ciao!
👋 We are available to chat on Telegram. Write to us, maybe.