TinySnap Product Hunt Launch Summary
We are #2 product of the day. Here's a quick summary of our Product Hunt release.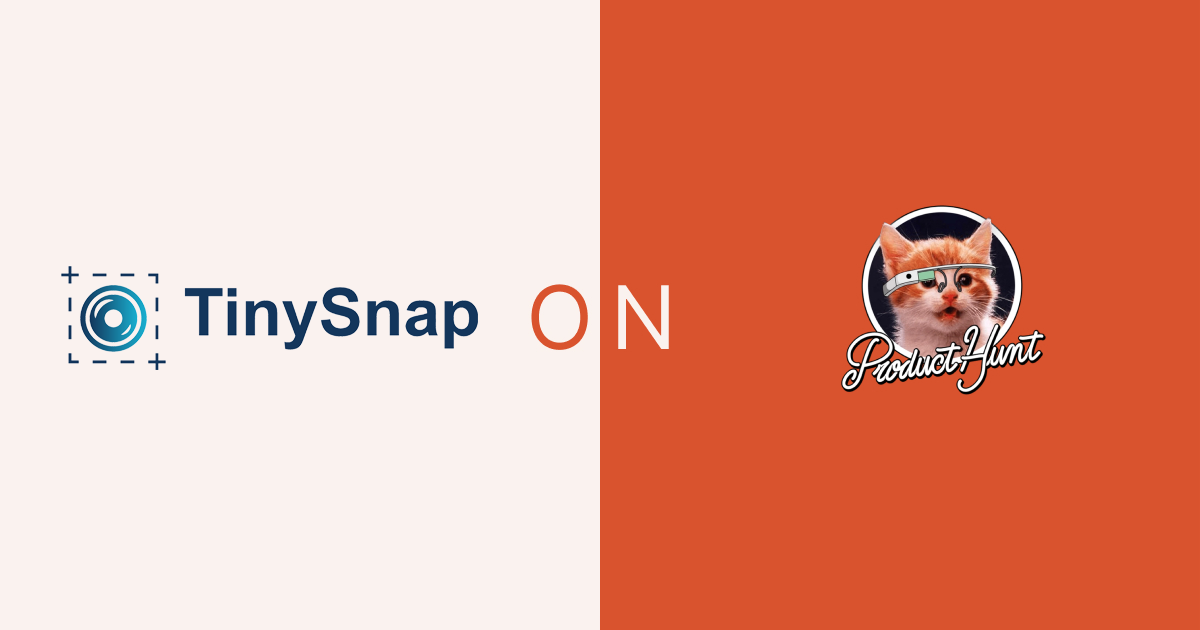 We officially launched TinySnap on ProductHunt yesterday. We kept the #1 position for a long time and slipped it at the last moment. But overall, launching on Product Hunt was an incredible experience. We learned a lot, felt all emotions, and were thrilled with the results. Here's a quick summary.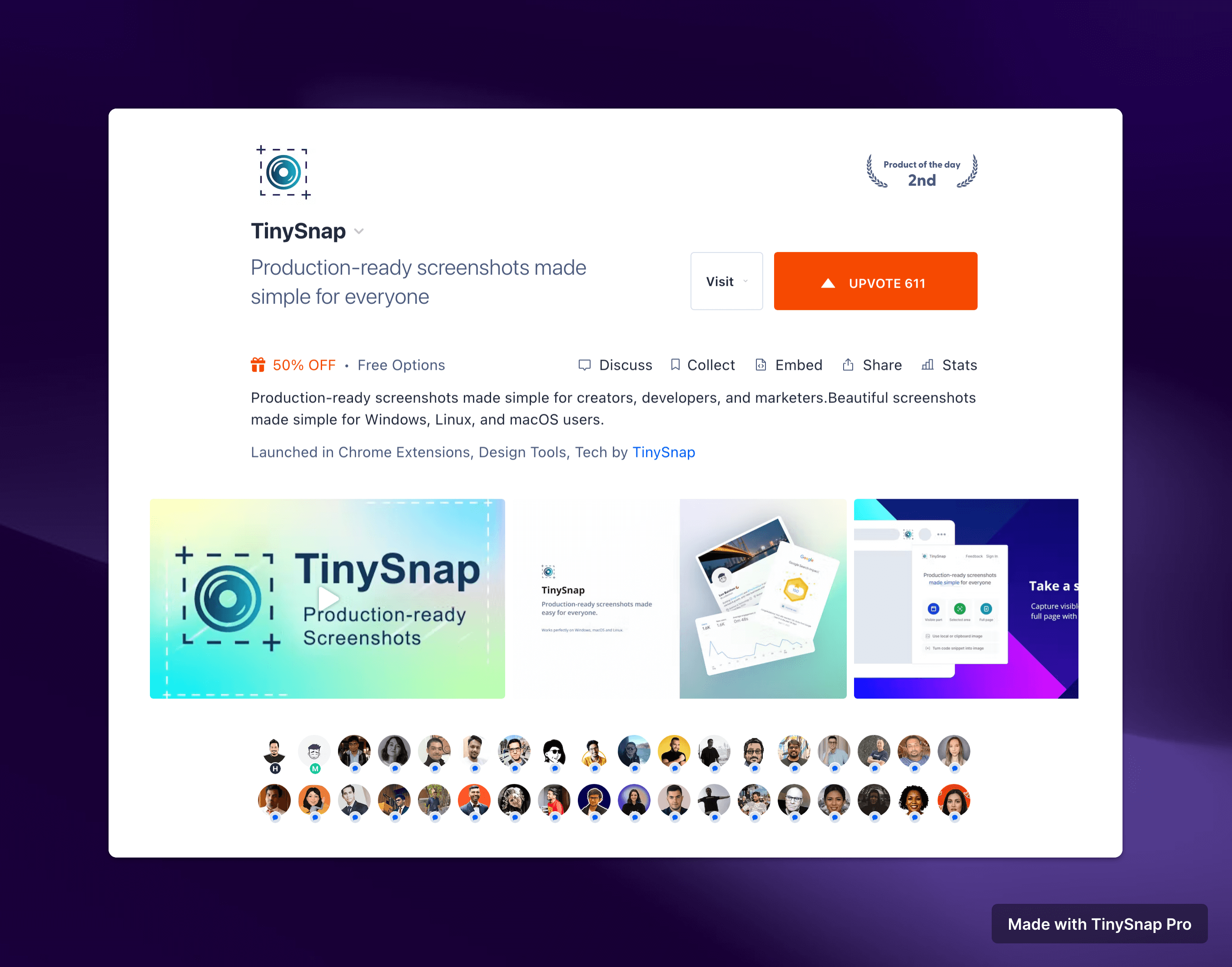 Planning and preparation
The marketing team and Luo talked with Kevin a couple of weeks ago. He gave us some insights, and we prepared our copies and design according to the same. And he agreed to hunt our product on September 26.
And last week, we came up with a 50% off discount code, PHFAM2022, to celebrate the launch event. The coupon applies to yearly subscriptions. Go ahead and grab it if you're interested.
Launch day
TinySnap went live at 12:01 AM PDT. We received an overwhelming amount of responses within the first few hours. It's a joy to witness the enthusiasm of the Product Hunt community. Luo responded to almost everyone who shared their feedback. We also received valuable feedback from the community, which we analyzed thoughtfully.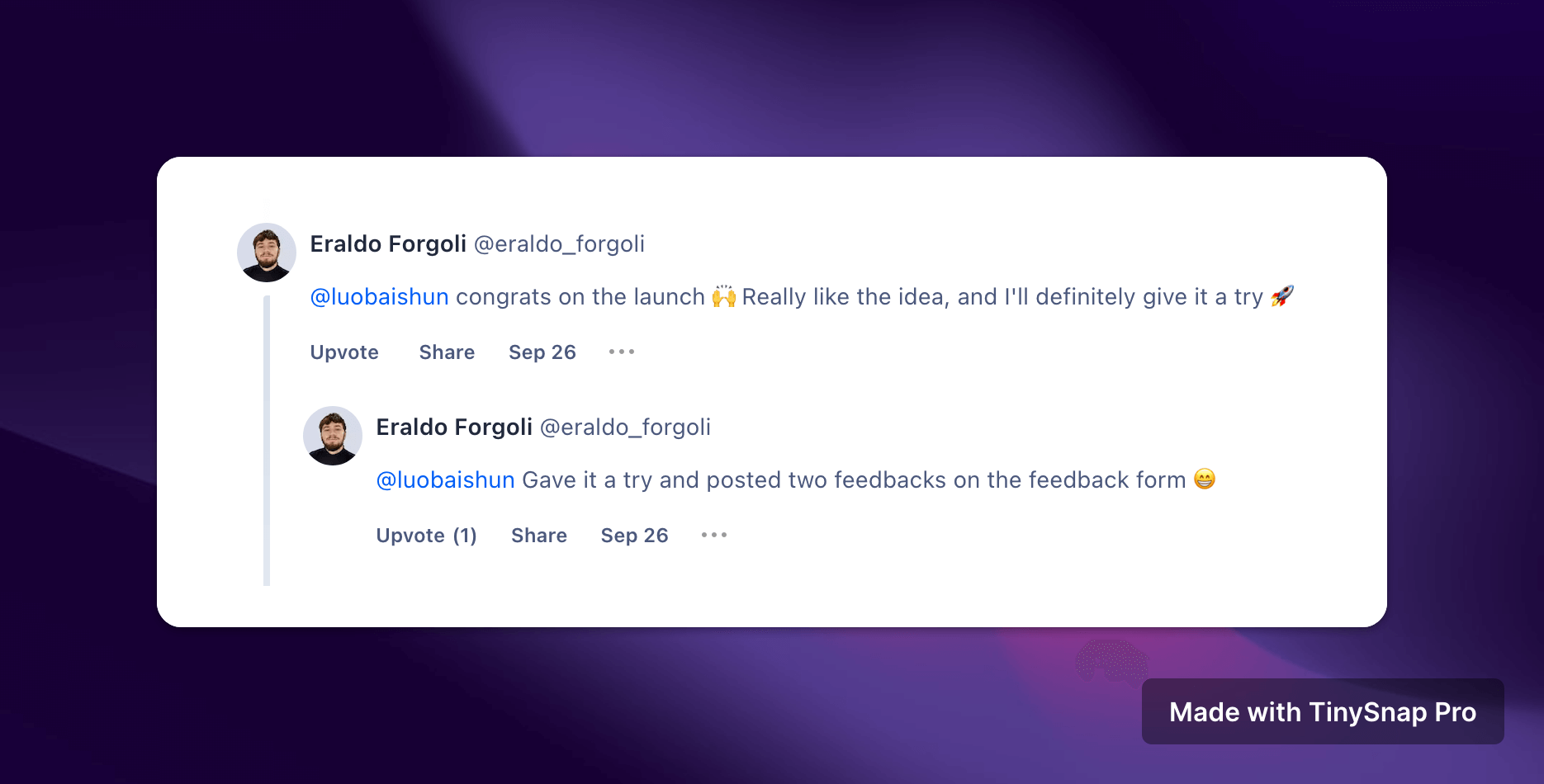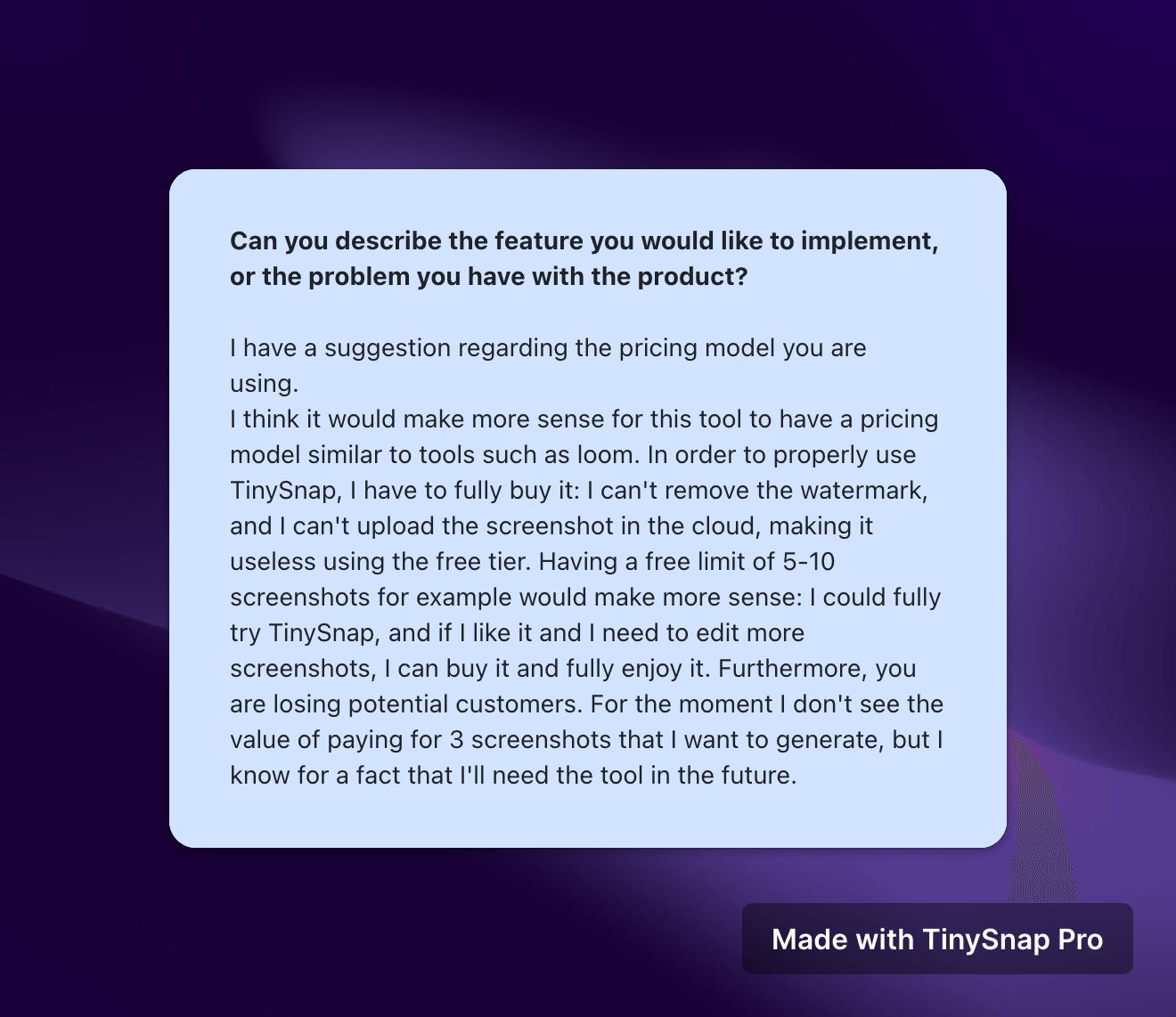 And we've seen a steady increase in traffic during the event. Here are some screenshots.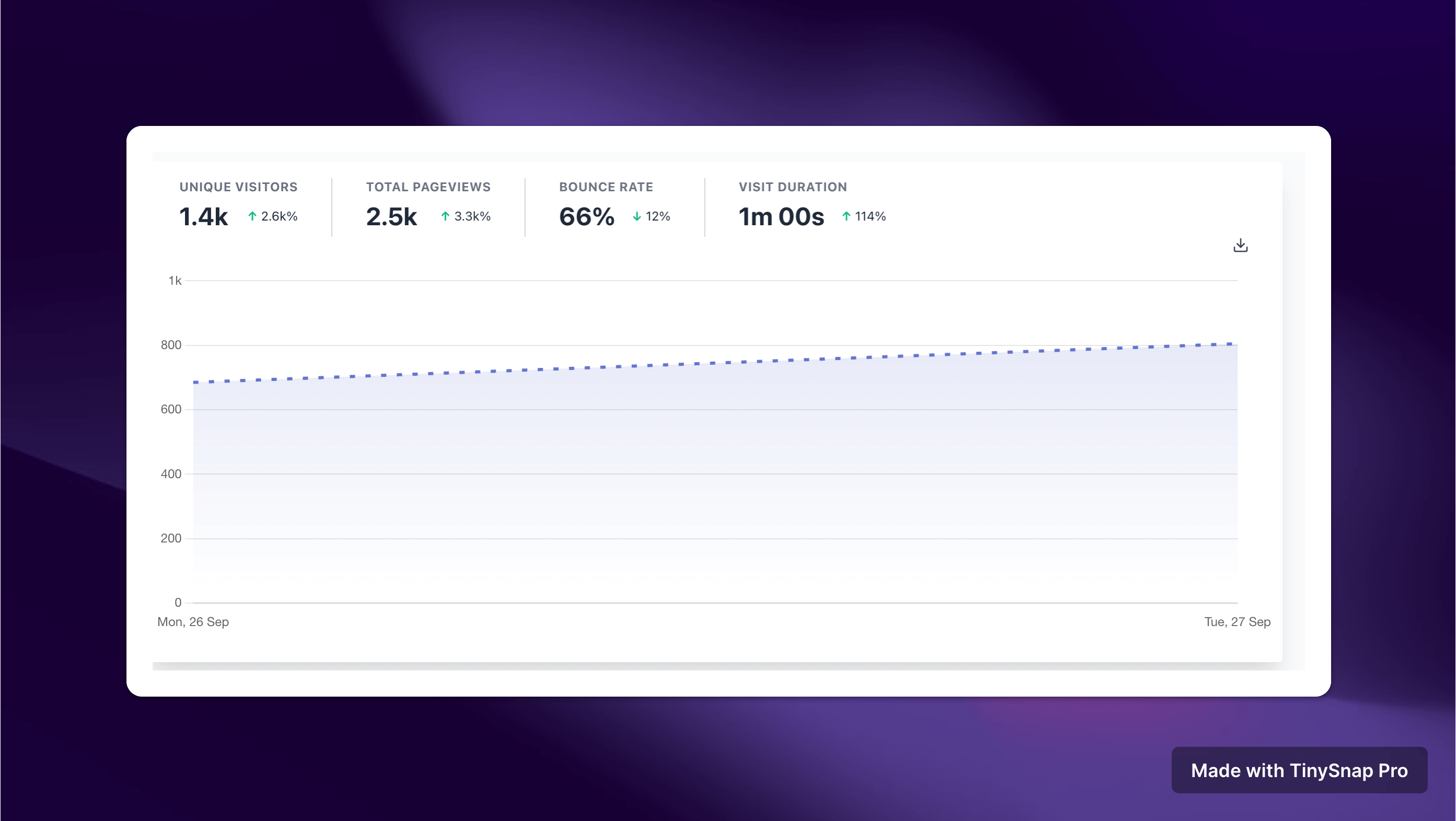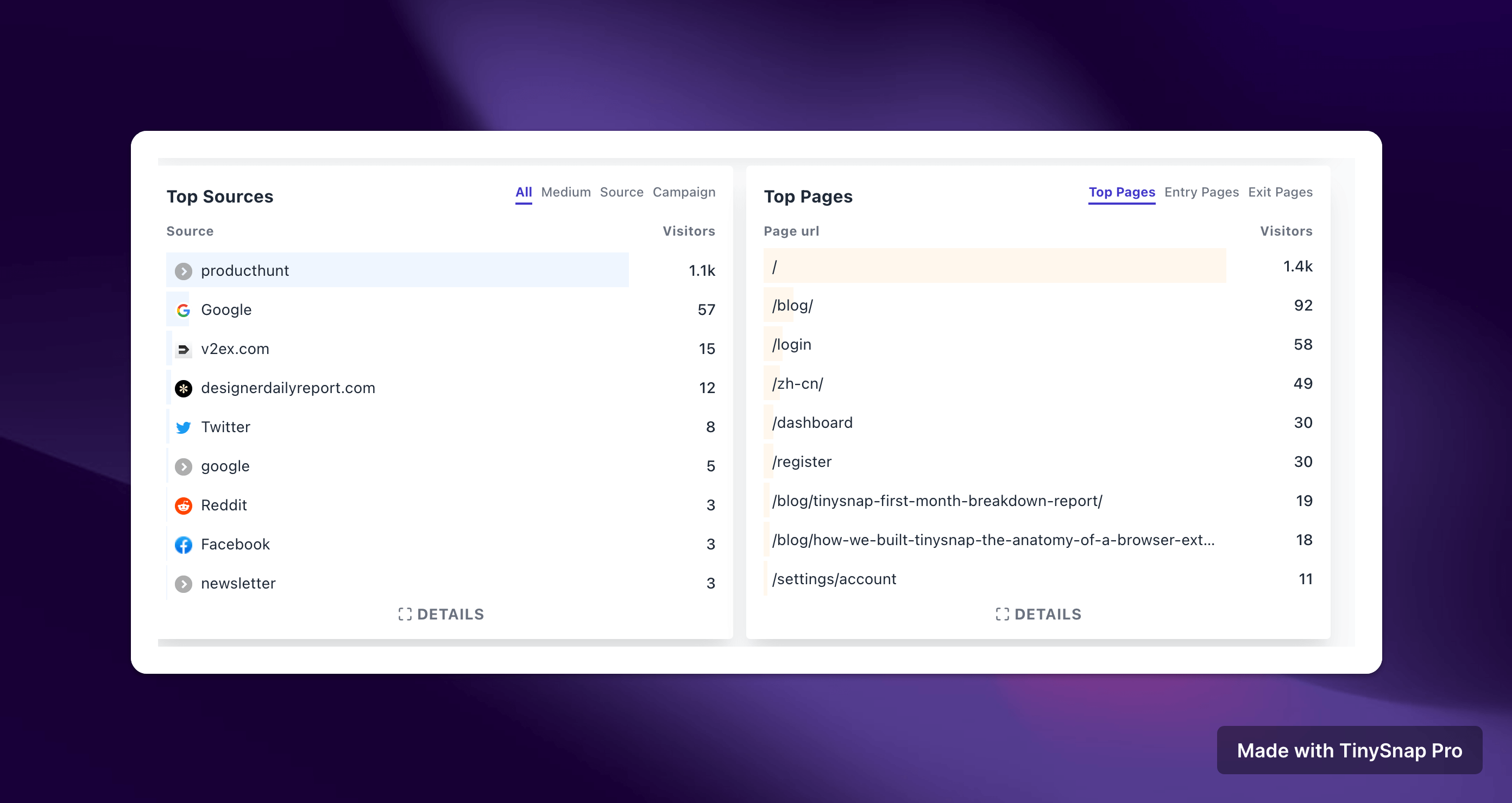 Massive thanks to our supporters
Thank you, Product Hunt, and your awesome community for the support! We hope to have you back soon for our next major release.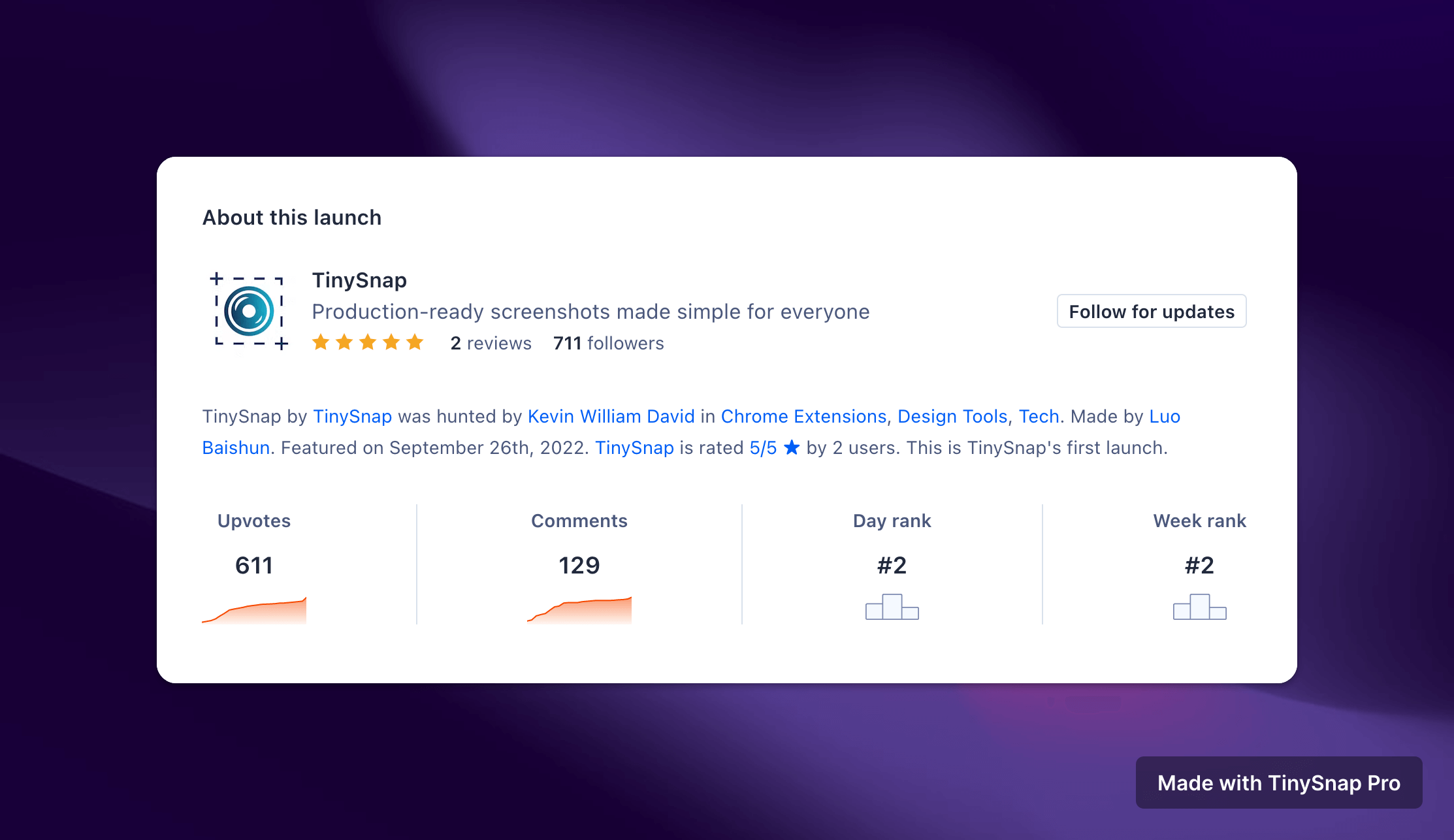 After all the fuss, we were pleased to see that we'd made a good impression. Most users responded positively to TinySnap.
Conclusion
There are many things to consider when launching a product, which isn't always easy. Trying to make an impression on launch day can be challenging, but if you have a good product and leverage your relationships, you might be able to achieve something great. And we believe proper groundwork and teamwork can help facilitate a successful launch.
We aren't done yet!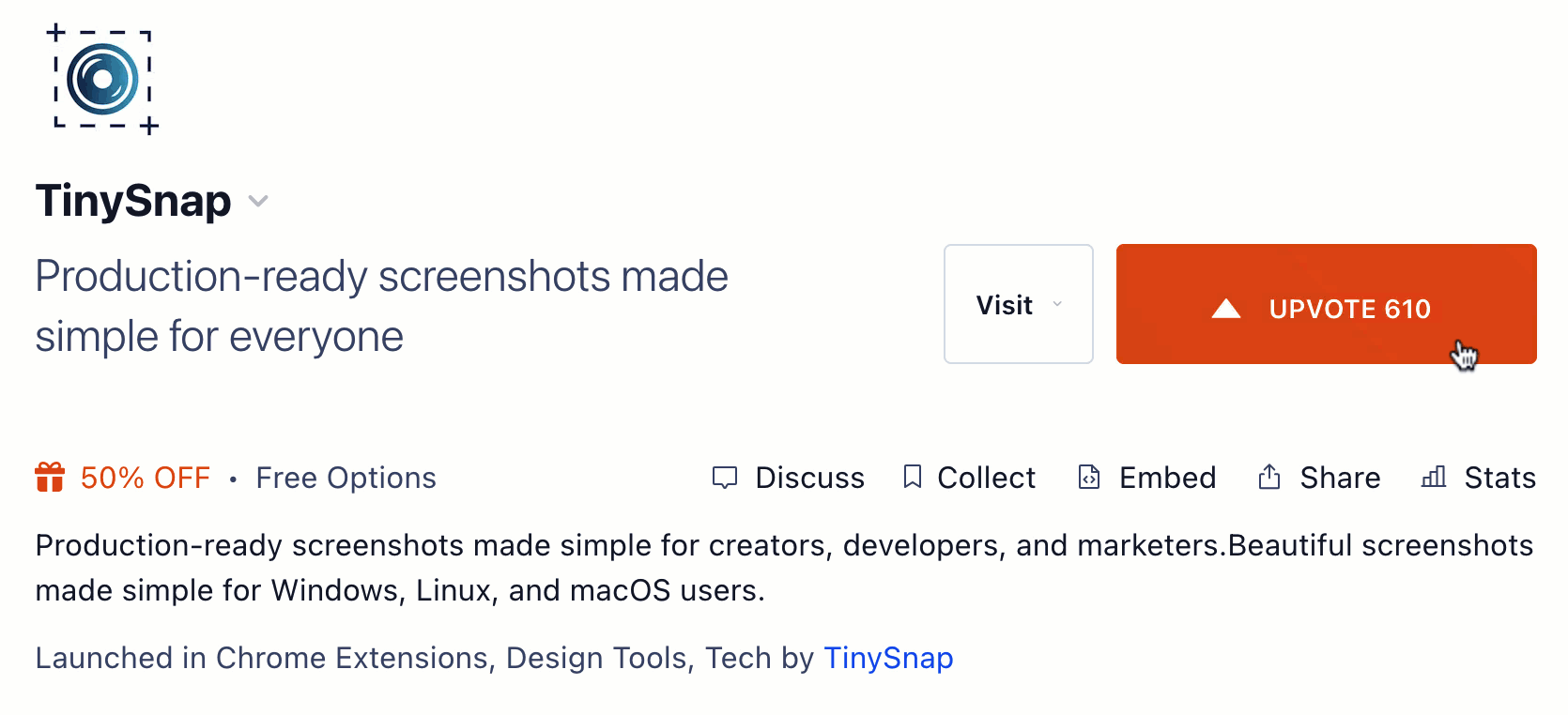 We are aiming to be the #1 product of the week. It'd be much appreciated if you could give us an upvote (if you haven't yet)!